News
Ascot Heath CE Junior School
Ascot Heath Church of England Junior School is, of course, our school. We have enjoyed a close link with the school for generations, long before the school moved from its original site on Fernbank Road. I am not sure when the link was first forged. Indeed, I was recently surprised to learn that the school is indeed older than the parish and, as it has been a Church of England school from its foundation, its original link was with the parish of St. Peter's, Cranbourne. The rich connections between the school and parish have been many and varied. To name just a few from recent years: One of our late parishioners, Bill O'Leary, was the school's head teacher for some twenty years; every year the school celebrates its Christmas Carol service in our church; once a year the school takes a central role in one of our All Saints' Together services; for a number of years the school has participated in our Lent lunches, hosting one of them, their choir delighting us with a mini concert; every Thursday I take the school assembly and lead a collective act of worship; and numerous students and their parents attend our church and contribute to our parish's common life.
The Junior school is also closely linked with the infant school next door. However, although they have similar names, Ascot Heath Infants is not a Church school; it is a community school. A few months ago, the Infant's head teacher, Mrs. Catherine Bates, announced her retirement. These days when linked Infant or Junior schools lose a head, they are encouraged to consider amalgamation. Bracknell Forest Council will be leading a consultation in the community in the coming months to determine whether there is support for such an amalgamation of the two schools in this community. If there is sufficient support, the decision will then need to be made what kind of school will the new primary school be; will it be a community school like the Infants or a Church school like the Juniors?
A Church school is not the same thing as a Faith school. A Faith school is a school exclusively or primarily for members of that particular faith, be it Islam or Roman Catholicism or Judaism or some thing else. A Church school is a school with a Christian ethos, but which serves the whole community. One does not have to become an Anglican or attend the local parish church to attend a Church school. During my time in this parish, Ascot Heath Junior School has unapologetically cultivated a strong Christian ethos, but has done so in an equally unapologetically inclusive manner. Ascot Heath Juniors is a Christian school for everyone.
Please see the consultation document on the Bracknell Forest Council website at http://consult.bracknell-forest.gov.uk/portal/sch/ahconsultation
The consultation period runs from Thursday 5 July to Wednesday 26 September 2018.
Come along to the drop-in session on Wednesday 19th September from 6.00pm - 7.30pm at the Junior School. Meeting open to all - parents, residents, the local community and anyone else interested.
I encourage you to do so, whether you have children in one of the two schools, once did, will have or merely have an opinion on the matter. Make your voice count.
Fr Darrell
------------------------------------------------------------------
We are delighted to have a new bench, made from the trunk of the tree that was cut down outside the church hall and has been donated by Geoff Moss's family in his memory. The family were with us on 24th June when the bench was blessed.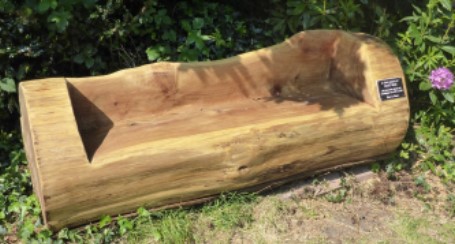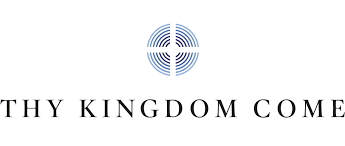 Prayer Walk
We are part of a global, ecumenical wave of prayer, encouraging Christians to pray for more people to know Jesus.
The Archbishop of Canterbury, Justin Welby said: "The business of being witnesses to Jesus Christ and of praying to be witnesses compels us to consider the world around us. It compels us to seek, to experience the compassion of God for a world caught up in lostness, in sin, but also in suffering and pain, in the oppression of the poor, in cruelty, in abuse, in outrageous inequality, in all the things that go against the Kingdom of God.
We invite everyone to take a prayer walk (not all at the same time!) to bless people and places in Jesus' name and to pray for Thy Kingdom Come to Ascot. Directions for the walk are available at the church and chapel and also on our website. If you can't actually do the walk, please use the leaflet to "walk" in a quiet time at home, in your garden, walking elsewhere or using a quiet space in the church.

The prayer walk can be found here.
Revd Gill Wiggins
A memorial plaque was installed in the Lady Chapel at All Saints' Church on 28th January 2018.
From the Candlemas service that day -
"Candlemas is the linchpin of the Church's year, the day on which we turn from our celebration of Christmas to our celebration of Christ's passion and resurrection. Today we look back and we look forward. As we look back, it is right and proper that we should remember Gill Wiggins, a faithful lay minister and then associate priest in this parish. Gill herself would want our focus to be not on her, but on Christ. Nonetheless, as we keep our celebration of Simeon and Anna's joyful reception of the Christ-child in the Jerusalem temple of old, it is also right that we remember and celebrate Gill's faithful service in this temple here in Ascot."
"Almighty God, we remember before you today your faithful minister and priest Gill; and we pray that, having opened to her the gates of larger life, you will receive her more and more into your joyful service, that, with all who have faithfully served you in the past, she may share in the eternal victory of Jesus Christ our Lord. Amen."