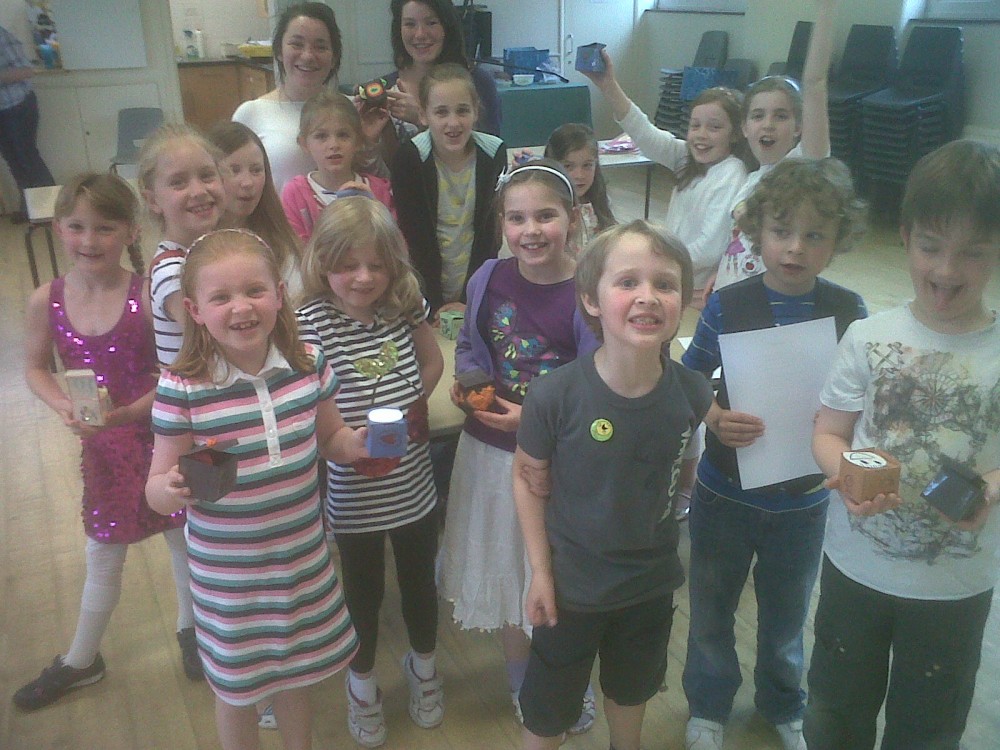 KoolSaints is the parish youth group for boys and girls aged seven to twelve. We meet monthly at 6pm-7.15pm on term-time Sundays at King Edwards Hall. A wide range of activities are organised under the supervision of a team of adult helpers. Recently we have enjoyed barn dancing, planting seeds, making Mothering Sunday cards, a beetle drive, quizzes, musical games, bowling and baking.
Last Christmas we staged "A Lad in a Manger", a nativity pantomime, at All Saints Church to a large and enthusiastic audience.
Email us here regarding all youth group matters.
On Mothering Sunday we led the All Saints Together service with a presentation on "The Feeding of the Five Thousand".
New members are very welcome to come along.