News
We are delighted to have a new bench, made from the trunk of the tree that was cut down outside the church hall and has been donated by Geoff Moss's family in his memory. The family were with us on 24th June when the bench was blessed.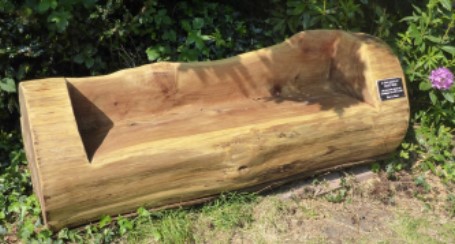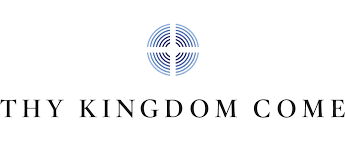 Prayer Walk
We are part of a global, ecumenical wave of prayer, encouraging Christians to pray for more people to know Jesus.
The Archbishop of Canterbury, Justin Welby said: "The business of being witnesses to Jesus Christ and of praying to be witnesses compels us to consider the world around us. It compels us to seek, to experience the compassion of God for a world caught up in lostness, in sin, but also in suffering and pain, in the oppression of the poor, in cruelty, in abuse, in outrageous inequality, in all the things that go against the Kingdom of God.
We invite everyone to take a prayer walk (not all at the same time!) to bless people and places in Jesus' name and to pray for Thy Kingdom Come to Ascot. Directions for the walk are available at the church and chapel and also on our website. If you can't actually do the walk, please use the leaflet to "walk" in a quiet time at home, in your garden, walking elsewhere or using a quiet space in the church.

The prayer walk can be found here.
Revd Gill Wiggins
A memorial plaque was installed in the Lady Chapel at All Saints' Church on 28th January 2018.
From the Candlemas service that day -
"Candlemas is the linchpin of the Church's year, the day on which we turn from our celebration of Christmas to our celebration of Christ's passion and resurrection. Today we look back and we look forward. As we look back, it is right and proper that we should remember Gill Wiggins, a faithful lay minister and then associate priest in this parish. Gill herself would want our focus to be not on her, but on Christ. Nonetheless, as we keep our celebration of Simeon and Anna's joyful reception of the Christ-child in the Jerusalem temple of old, it is also right that we remember and celebrate Gill's faithful service in this temple here in Ascot."
"Almighty God, we remember before you today your faithful minister and priest Gill; and we pray that, having opened to her the gates of larger life, you will receive her more and more into your joyful service, that, with all who have faithfully served you in the past, she may share in the eternal victory of Jesus Christ our Lord. Amen."